► 2 ounces vodka
► 1/2 ounce rosemary simple syrup
► 4 ounces grapefruit juice sprig of rosemary for garnish
1. In tall glass filled with ice combine the vodka, rosemary simple syrup and grapefruit juice.
2. Garnish with a sprig of rosemary
Enjoyed the recipe? Share it with friends!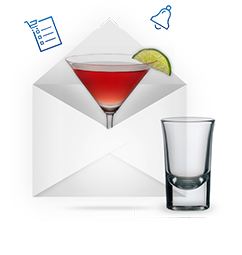 The recipe in your inbox
Get a printable version of this recipe with shopping list straight to your inbox with a weekly selection of popular cocktails Become a pro-bartender one recipe at a time.
No Spam e-mails, We promise.